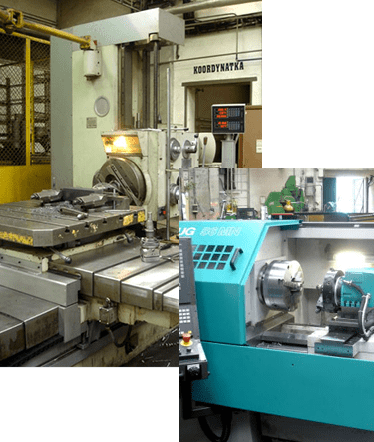 We provide comprehensive renovations and modernisations of high and low pressure boilers and other devices that are installed in boiler rooms. We prepare them to work without any failures during the heating season.
Comprehensive renovation includes:
Boiler's pressure parts (screens, water and steam heaters, chambers, reduction and refrigerate stations, technological pipelines with supports).
Fittings (valve, bolts, safety valve, lids, water indicators).
Pressure tanks, gas removers . Ventilators, blowers, compressors.
Purification plants.
Coal systems (belt conveyors, chutes, coal mills, air-dust mixture systems, burners).
Slag removal systems (slag funnels, slag removers, grinders) .
Dust removal systems (cyclones, electrostatic precipitator), air and exhaust pipes.
Accessories (manholes, lids, platforms), isulation.
We are able to develope a repair technology of pressure boiler's parts at the request .
Our technical capabilities