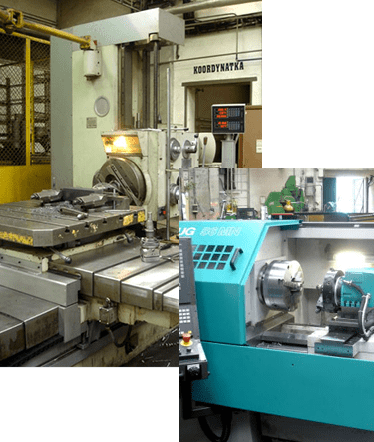 MACHINING DEPARTMENT
We provide complex renovation and modernization services
Renovations and repaires of machines, devices and elements, replaceing used elements.
Machining elements made of black, heat resistant, stainless steel and non-ferrous metals .
Making steel constructions for building and industrial sectors.
Making cylindrical and helical gears.
Repairs and renovations of building and road machines, axels' bodies repair, switches repair.
Tubes winding.
Regeneration of used steel surfaces.
Welding works.
Our technical capabilities